We've all heard of Instagram influencers, but what about child Instagram stars? Tiny fashionista's everywhere are showing off their style on social media, some raking in as much as 604k followers in the process. Here's our low down to 10 of the most stylish kids on Instagram, that we're sure would love our selection of kids designer wear!
Four year old little Vada's Instagram page is filled with stylish snaps of her latest looks. Find Vada posing in all the coolest spots, dressed in a mix of fun prints and the cutest accessories!
via hypekids.com
Instagramming through his mum's account, little Alonso is frequently snapped in a bunch of on-trend ensemble's, and can even be found hanging out with the likes of Brad Pitt. Not too shabby!
via pinterest.com
Child model Zuri is only young but already has her own signature style, dressed in a range of colourful 90's inspired looks, the most amazing statement sunglasses and the sassiest poses.
via pinterest.com
Aside from having a superstar name, Instagram star Prince certainly has the stylish attire to match. Prince can be seen in a wide range of kids designer wear, from Moschino kids to Gucci, and even has his own blog ran by his mum Kiera.
via petittribe.com
When it comes to eclectic style, you can't get much better than little Coco. The Tokyo based fashion lovers Instagram is filled with photos of her bright and eccentric looks, pairing fun prints, designer labels and a mix of accessories.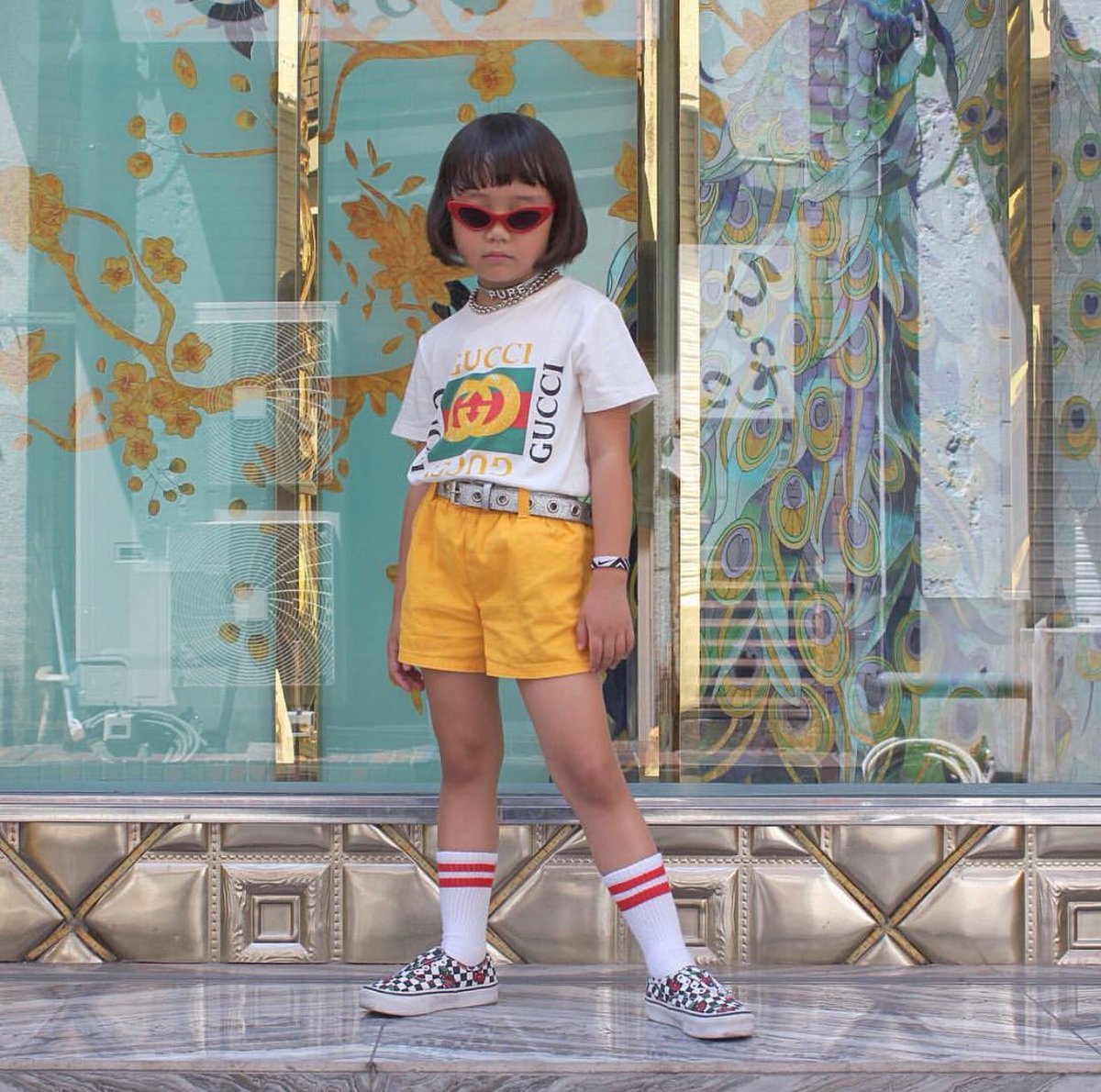 via shortyawards.com
Not many kids end up in major fashion magazines, but mini style icon Laerta has already been featured in the likes of Vogue and Harpers Bazaar. The child Insta star loves keeping it cool and casual in plenty of adorable knitwear, denim, and a hat or pair of sunnies to finish off each look.
via blogs.babycenter.com
Brother and sister, Stella and Blaise, are an adorable mini fashionista duo. On their Instagram you'll see photos of the pair in matching outfits or rocking their own unique styles.
via thisisinsider.com
Think your little one could be the next tiny style icon? Shop our range of kids designer wear online now for the perfect pieces!